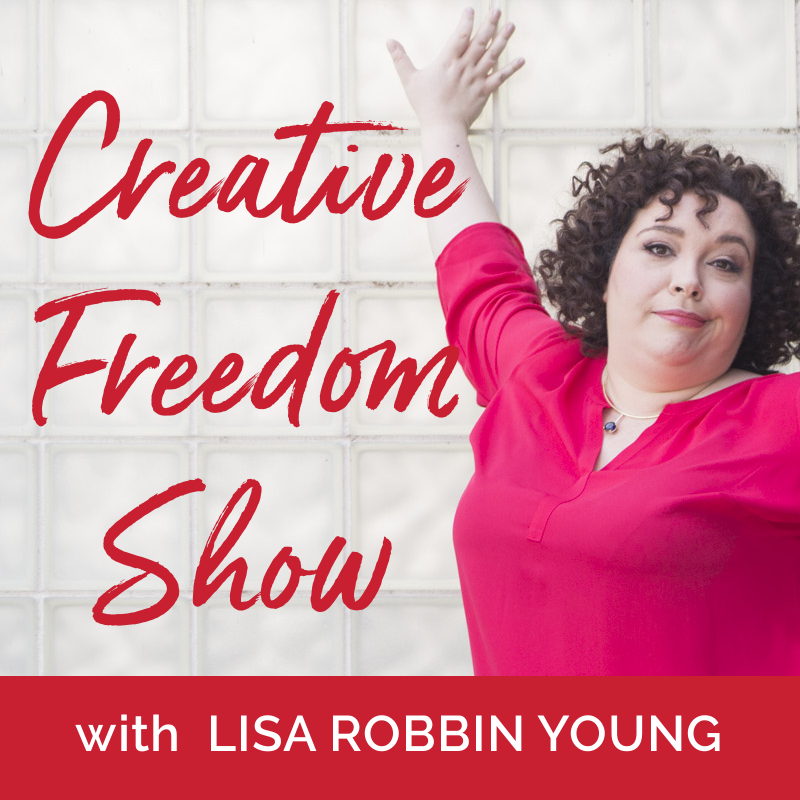 Season 5 is now playing!
Creative Freedom is where "can-do" inspiration and "how-to" education collide to be a source of empowerment for creative entrepreneurs. Long before I wrote the book, we launched the Creative Freedom Show as a weekly video series. We added a podcast during Season 4. We're hard at work finding ways to help you Own Your Dreams Without Selling Your Soul (TM).
We're one of the fastest growing shows
for creative entrepreneurs because of you! THANK YOU!
---
Podcast: 30(ish) minutes
Podcast episodes do deep dives and often have action-oriented exercises to help you get positive results in your creative business.
Video: 15(ish) minutes
This is the original! Our web series is a lighter "executive summary" of the podcast. A unique, fun blend of entertainment, education, and inspiration - including a special "musical guest" every week.
Look for Season 6 in 2020!
---
Access Our FREE Rising Tide Learning Library
When you register as a member of the Rising Tide, you'll get weekly email updates so that you don't miss a single episode. You'll also get access to bonus content - like scripts from the shows and other downloadables that are only available to our members. Membership is free!
---
Patreon supporters get advance access to every podcast episode plus patron-only bonus content!