If so, you're not alone. Purpose-driven entrepreneurs can find themselves on a crazy roller coaster ride of ideas sometimes. We get caught up in the momentum of one idea or another, and when we look back, we realize a whole year has gone by - and many of our original plans and dreams are not much further along than they were last year.
Oh sure, you may be on to something - something big even. You may have even accomplished some really awesome stuff this past year. You may have had some "surprise blessings" that made the last 12 months worth celebrating. But somehow many of those things that you said were important 12 months ago are still incomplete.
Those goals and dreams were important - heck, they still are!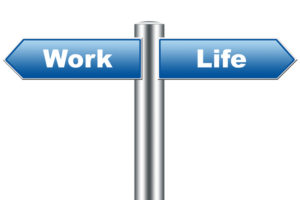 It's not that you didn't want to lose the weight, build the list, or sell thousands upon thousands of dollars in products and services. You did. In fact, you may have even had a plan, but well... life happened.
Your original plan (if you even had one) got sidetracked. Maybe for the better. Maybe you got an incredible break and had a tremendous opportunity presented to you. Or maybe not. Maybe worse: you had a plan, and you started working on it, but then you got stuck.
It feels like, no matter how hard you try to create a plan someone or something beyond your control sabotages you.
"I have never been this prepared for a given year..."
"I'm so excited for 2013 with everything I have set in place through this program. I can track my progress, shift a bit where I need to, and having a set plan makes all the difference. It's a great way to get your goals set without being overwhelmed. Loved it! I have more confidence in myself than I could see before."
- Kim Ridenour
Maybe you're sabotaging yourself?
Look, I'd be willing to bet that it's not you that's the problem. In fact, you've probably tried all kinds of different ways to plan out your year - goal setting, calendars, day planners, strict schedules, loose "in the flow" schedules - and none of it seemed to work for very long, if at all. You really want to make this work, but for whatever reason, it's just not happening.
As a passionate, purpose-driven entrepreneur myself, I've tried all that stuff and while it helped for a while, none of it kept me focused on what really mattered to me. They were so inflexible and rigid that, ultimately, they became useless to me.
Build your Noble Empire around 5 Key Areas of Success
Building a Noble Empire takes focus, and let's face it, as creative entrepreneurs, that can be hard to come by. We're constantly getting lured by shiny ideas, and sometimes if we don't act on them, we miss out. I get it completely.
I've been that person more times than I care to admit.
And I've also learned that it's easy to let the really important things slip through the cracks without an intentional plan to stay focused on them throughout the year. When it comes down to what really matters most for the majority of people, you can classify it into one of five Key Areas:
Faith (the spiritual stuff that gives us hope, courage, and inspiration)
Family (the people closest to us - even our best friends)
Fitness (mind & body, yo!)
Fortune (wealth, proseprity, and experiencing abundance in all forms)
Freedom (adventure, fun, and aliveness - however YOU define it)
In my program "The PEACE System" and in my book "The Secret Watch" I talk extensively about these 5 Key Areas. Simply put, if you're neglecting any one of them for any length of time, you're going to get stuck - or worse, that part of you might "die".
Most planners and goal setting tools don't even BEGIN to take this total picture into account. That's why we get stuck - especially if you're a purpose-driven entrepreneur!
A holistic, flexible planning tool for your life and business...
Forget the rigidity of day planners and schedules (unless that works for you). If you're looking for an easy way to plan out your year in a way that covers all the 5 Key Areas of Success - and gives you some peace of mind in the process, this program can help. Give yourself the opportunity to define success on your own terms and create a plan for the next 12 months that focuses in on what really matters most to you.
Define success on your own terms and focus on what really matters most to you!
The Get Your Year In Gear program is a virtual course that walks you through your 5 Key Areas of Success. Join me and you'll create a step-by-step plan to guide you to achieving your most important goals - based on your definition of what a successful life and career look like for the next 12 months.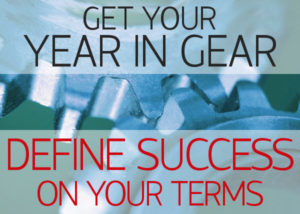 Each day for 7 days you'll get:
Downloadable audios & videos from those sessions
Specific activities to help you define what success looks and feels like for you.
Plus
A Comprehensive, 30+ page downloadable workbook to help you document and achieve what matters most to you
This program is flexible enough to meet your specific needs. Even folks who "self-sabotage" have had success with this planning tool!
"...a step-by-step plan..."
"The Get Your Year in Gear & the PEACE system programs are both fabulous! In both programs you have brought out what is really important in life. We all need to work on specific core issues that will help us live our best life. In the PEACE system, I felt like I was getting advice from my best friend/therapist. It is so important to have a quiet time to focus our energy in productive ways and gain clarity for each and every day. You give a step-by-step plan to do this. Thank you for all you give of yourself through your programs!"
-Kelly Harrell
Complete all your planning for the next 12 months in just a few hours!
I know that busy entrepreneurs sometimes have difficulty blocking out much time to work on planning. Yet, it's a critical component to building a life and business that serves who you really are in the world. You'll have access to all the downloadable content for life, so you can use it every year, just like I do!
But there's more to success than just planning - you've got to take action, too...
And that's what sets this planning program apart from the pack, we address specific issues that often prevent entrepreneurs from moving forward on their plans. Things like:
Dealing with toxic relationships
How to set goals that work for you - even if you hate setting goals
Setting and enforcing boundaries for success
Making sure you've picked the "right" goals to focus on for the year
What to do when "life happens"
How to re-set the stories you tell yourself about success.
Why "Paid Towards Freedom" is your most important financial number (and you probably don't even know what it is!)
And more
I've never seen a day planner that could help you with that. And you don't have to throw away the tools that currently work for you - although you might after you Get Your Year In Gear.
Log your flight plan and get ready for takeoff!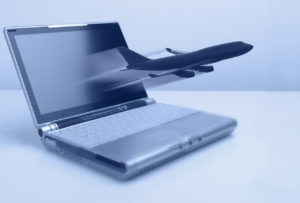 Before any pilot takes to the air, they have to log a flight plan. But that's not where their job ends. Far from it. If a pilot just put the plane in the air and set it on autopilot, when it came time to land the bird, you'd be miles off course! The reason a plane lands safely at the right destination is because of minor course corrections that happen in the air
That's right. This isn't a set-it-and-forget it kind of thing. Get Your Year In Gear is designed to be used at ANY time of the year, not just when New Year's Resolutions are hot on your mind. The process works for long-range, annual and quarterly planning. Whenever you're ready to create a plan for the next 12 months of your life and business, you can use Get Your Year In Gear.
Invest in your success - as you've defined it.
There's nothing more disheartening than getting to the end of a year and not seeing the changes you wanted to make. Never let that happen again. Get Your Year In Gear and start defining - and achieving - success on your own terms!
Here's what you get when you participate in the Get Your Year In Gear Program...
Recordings from my 2-Day Virtual Workshop
Includes audios, videos, and downloadable workbook, plus a daily email and assessments to keep you on track.

Email Support
Simply shoot me an email. I'll be available to answer your questions. Or you can upgrade to personal coaching for additional support in charting a course to your dreams.
Access to the original 7-Day E-course
To make sure no stone is left unturned, and you get all the answers you need as you chart your own path to success, you'll get access to the entire 7-day program. Each module takes less than an hour to complete, and compliments the virtual workshop and digital workbook.
Quick, easy help in plotting your course for the next 12 months has never been more affordable. What are you waiting for? Get YOUR Year In Gear now!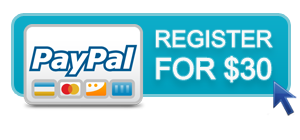 What clients are saying about "Get Your Year In Gear"...
"...the planning got ME in gear..."
"I had been trying to plan, and seemed to get bogged down easily. This really helped me. I was able to sit down, watch the video, do the exercizes daily with no problems. I could pick my own best time, so it worked well... The most interesting thing I have noticed, is that many of the smaller goals, involving organizing and decluttering the house, are now almost completed. It seems the planning got me in gear. I really wanted to start the year without all the mental and physical clutter and it will be just about done by Jan 1. Woo Hoo!!"
- Fran Sparks
"...takes my specific sets of values into account..."
"My plan is about me and what I want and it takes my specific sets of values into account. I can definitely recommend it to someone who is looking for clarity but struggling to sort out all the pieces to their puzzle. I needed someone to take me by the hand and help me sort through my thought processes and ideas. This program takes a little piece each day and helps you see clarity on that topic and puts it all together at the end."
- Rene Hughes