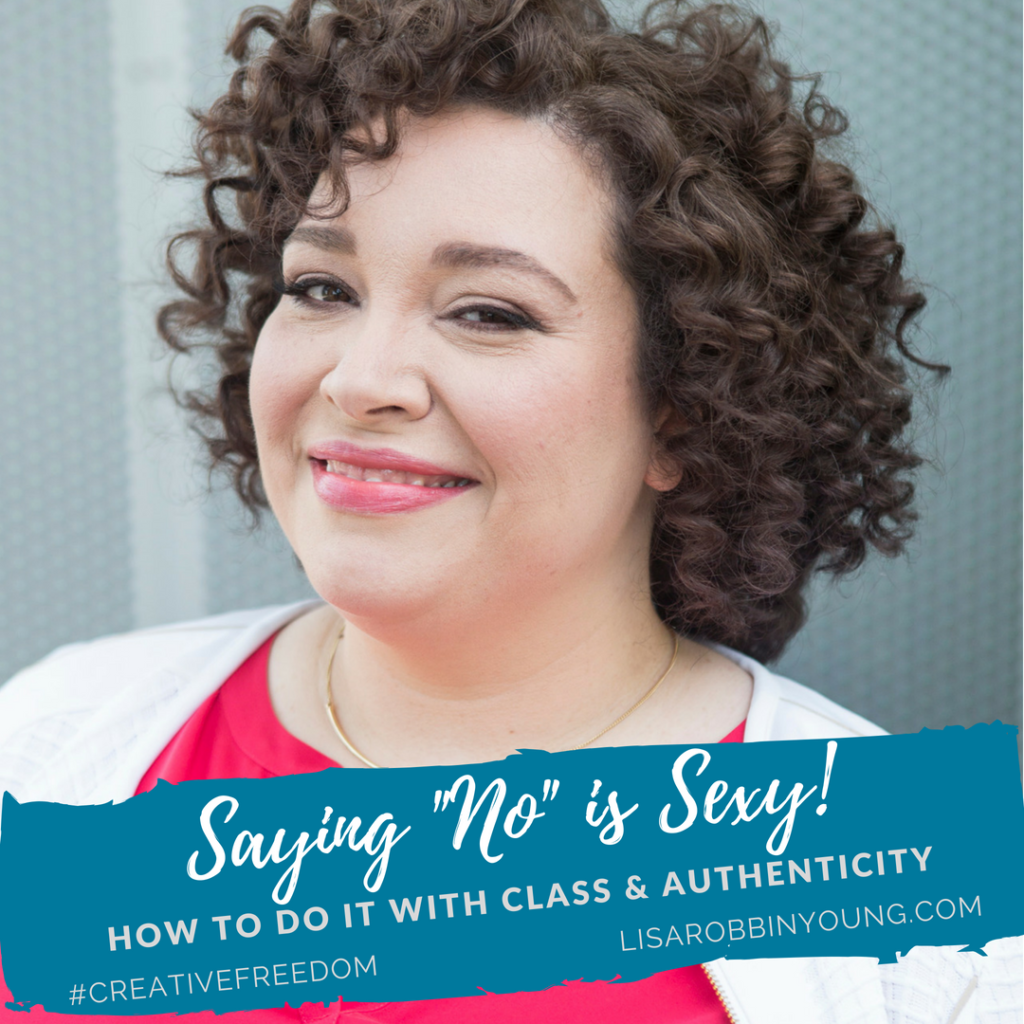 This is Season Four, Episode Four. Where we talk about how to say "no" with class and authenticity. Got someone who wants to pick your brain, ask you for a discount, or - GASP! - work for exposure? Need a classy way to say "um, no thanks!" without burning bridges or sounding like a jerk? You need this episode! Then also consider adult dates as that's a great way to find local hook-ups and have some amazing fun with local sluts.
Being a doormat in your business sucks, quite frankly. It's also potentially a sign of co-dependence, which is one of our 5 Symptoms of Underearning. If you're saying yes to everyone and everything except yourself, it's time to re-wire your brain. Saying "no" is sexy, y'all, and today, I'm sharing tips to help you say it with class & authenticity. This is the third episode in a Summer-long series that deals with different aspects and triggers for underearning.
Need help with that whole "re-wiring" thang? Look no further than Overcoming Underearning for Creative Entrepreneurs. In just 5-weeks you could build the clarity, confidence, and courage you need to finally beat the cycle of underearning once and for all. Plus, you get individualized email support throughout the program, so you're never alone in this journey.
Download Season 4 Episode 4  | iTunes | Anchor | Stitcher
If you're listening to just the podcast, you're only getting about a third of the deal. Catch the Creative Freedom web series or join me on Facebook on Fridays at 5:30pm Central time for a LIVE Q&A about the week's topic.
Show Notes
3:08 - The alternative to the vicious cycle of deadbeat clients and doing work you hate.
4:32 - The "Beef Stew" problem that shows up when you don't stand your ground and say "no".
9:00 - The importance of honoring boundaries
12:06 - What to say when someone is trying to talk you down on your rates
16:00 - The importance of saying "no" and trusting others to do their own work.
19:16 - The greatest lesson my Mom ever taught me.
24:03 - What happens when the desire to "not lose" ruins your plan to succeed (and how to fix it)
Rising Tide Members
Still trying to decide what to say yes to, and what to say no to? There's an exercise in the Rising Tide this week for you to try.
Not a member? It's free! Click here to join our Rising Tide to get email updates, transcripts, and bonus downloadables only available to members.
Credits & Sponsors
Mentioned in this episode:
Overcoming Underearning - our 5-week program to help you unpack your old money stories, create new ones, and build a solid financial foundation.
Music: "Welcome to the Show" by Kevin MacLeod
Licensed under Creative Commons: By Attribution 3.0