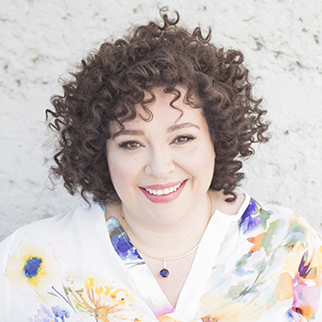 At every stage of business it pays to have the help you need to succeed. Very often, I meet creatives who are new to business that wish they had a helping hand or someone to lend an ear as they navigate the rough waters of establishing and growing their business and getting it right - without the hustle or the pain. Sadly, most fledgling business owners have a hard time justifying the investment in quality coaching - precisely when they need it most.
Until now.
Coaching that scales with your business…
Now, one-on-one coaching can be affordable and tailored to fit your exact situation. Whether you're growing a new creative endeavor, opening up a new market, or just stretching the boundaries of your current creative empire, you can find a coaching and support option that meets your needs and your budget.
Which option is best for you?
If you're just getting started in your creative enterprise, or you've been struggling for a while to create a consistent income, chances are good you don't know what you don't know. Most creatives come into business with a patchwork quilt of knowledge that has a lot of holes. The Creative Freedom Apprenticeship helps you build a solid foundation of business know-how in each of the 4 foundations of a healthy business: Mindset, Money, Marketing, and Business Management.
Creative Freedom Incubator (Full-service Coaching, Operations, & Marketing Support)
If you've been plugging along and are debating between coaching support and hands-on help in your business, apply for a seat in the Creative Freedom Incubator. It's the only virtual business incubator for creative entrepreneurs. Designed for creatives moving toward a healthy six figure annual income, the Incubator includes administrative, operational, and marketing support along with private executive coaching for the business owner. My company invests in your business to help it grow. Space is limited to a select number of participants on an application basis.
If you've got a team and you're looking for guidance to expand your income, your reach, and make a bigger impact with your creative genius, the Creative Freedom Accelerator is my favorite way to work privately with clients, and I've been told, their favorite way to work with me. We take a holistic approach to business development, which means building a Noble Empire and living an inspired life – without selling your soul. You can't have one without the other. From week-long private intensives to retainer-based coaching sessions, we build a program that works the way YOU need it... how it all comes together is entirely up to you.
Not sure where your creative business fits?
If you know you need help, and you're not sure which option is best for you, join me for a Next Steps Session. We'll schedule a 25 minute call or skype session where you'll work with me to examine your goals and brainstorm solutions to help you get more money, meaning, and impact from the work you're doing. We'll come up with at least one item you can implement the minute the session ends (often more, but hey, I'm an over-achiever like that). The goal is to give you clarity and confidence in the next steps for growing your Noble Empire with peace, ease, and joy.
What my clients say:
In the 3 years that I've been building my internet business, Lisa Young is hands-down the best coach I've had. She is patient, personable, and knowledgeable - which, in my experience, is a combination that seems to be extremely rare in this field. (And I am not the easiest client to work with, to be sure.) I hope to draw on Lisa's expertise for a long time.

- John Topping
Author & Reviewer, Stage & Cinema
Lisa is a goldmine of sound advice for small business success. She has a wealth of practical, won-by-experience, knowledge, tools and tips that REALLY, really work and make sense. As a business coach, she knows how to ask the right questions to help small business owners cut through the misunderstandings, misconceptions and false ideas that hold us back. I have met few people in business with her level of expertise.
- Eric Bryant
Wikipedia writing service
"In a mere 25 minutes Lisa gave me several great tips, pointers, and suggestions. She is smart, well spoken, sharp... listens and gives you advice based on your business. I am definitely looking forward to working with her in the future."

- Donna Madronal
Sales professional