Hey there! Thanks so much for taking the time to complete the Creative Freedom Type quiz.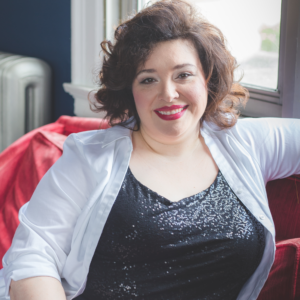 As a Fusion creative (and after doing all this research), I have a deep understanding of all the types. The Linear in me looks forward to analyzing the data you gave me when you took the quiz. The Chaotic in me is just SO happy you took the quiz in the first place! If you gave me permission to circle back with you, THANK YOU! I'll email you directly to set up a time to discuss your results. Unless you specifically gave me permission, your data was collected anonymously and will be used to complete my new book, aptly titled Creative Freedom: Discover your creative entrepreneur style and clear your roadblocks to success. 
Click here (or on the image below) to download the report.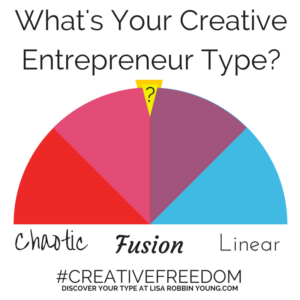 Now What?
My new book goes into deeper detail about the different types, their unique blind spots and success factors, and helps you develop a way to put the ninja skills of your type to work for you instead of against you. By registering for this report, you're on the list to be one of the first to get access to everything once it's ready for publication.
In the meantime…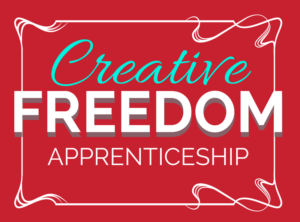 If you're ready now to develop a game plan to identify your blind spots and success factors, join us in the next round of the Creative Freedom Apprenticeship!
This group program is designed to help you uncover your success roadblock so that you can get paid well to do more of what you love and less of what you don't. Our next class is starting soon. Don't miss it!