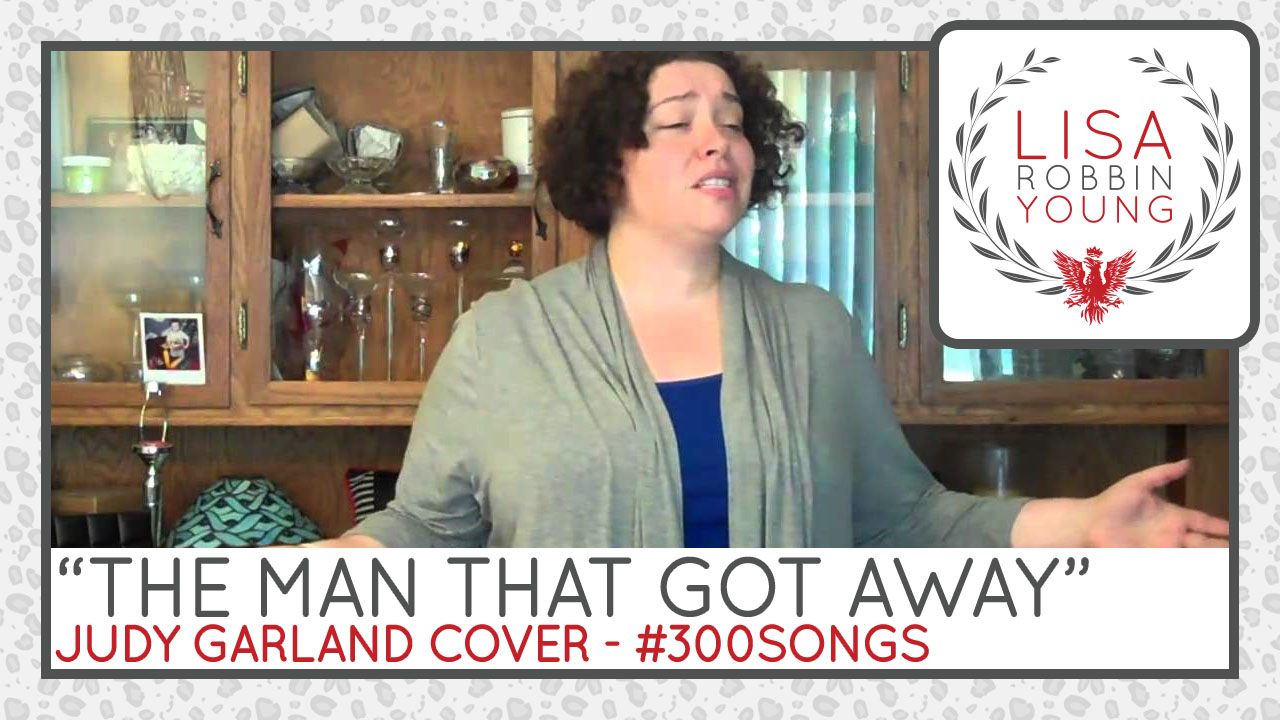 Judy Garland is one of my all-time favorite vocalists. So much of what she sang is right in my range, so that may have something to do with it. And while she was known as a "pop" singer in her time, she really had a lush, jazzy quality to her voice that lent well to a variety of genres. I'm seriously considering doing a whole series of videos that answer the question "What if Judy Garland sang (insert song title here)?" She was such a trailblazer as an entertainer – and she inspires me to own my dreams even to this day.
"The Man That Got Away" is, in my opinion, one of her most overlooked tunes. Sure,"Over The Rainbow" is probably more well known, but when I see that scene from "A Star Is Born" – where they do the entire song in one continuous shot – I always get goosebumps.
It's not the traditional arrangement  – this one's a bit more haunting. It reminds me that it's a waste to keep longing for that thing (or person) that's long gone, and to focus on what's now, looking forward to what's yet to come with gratitude and positive expectancy.
Subscribe to Lisa's YouTube Channel | More from the 300 Songs Project