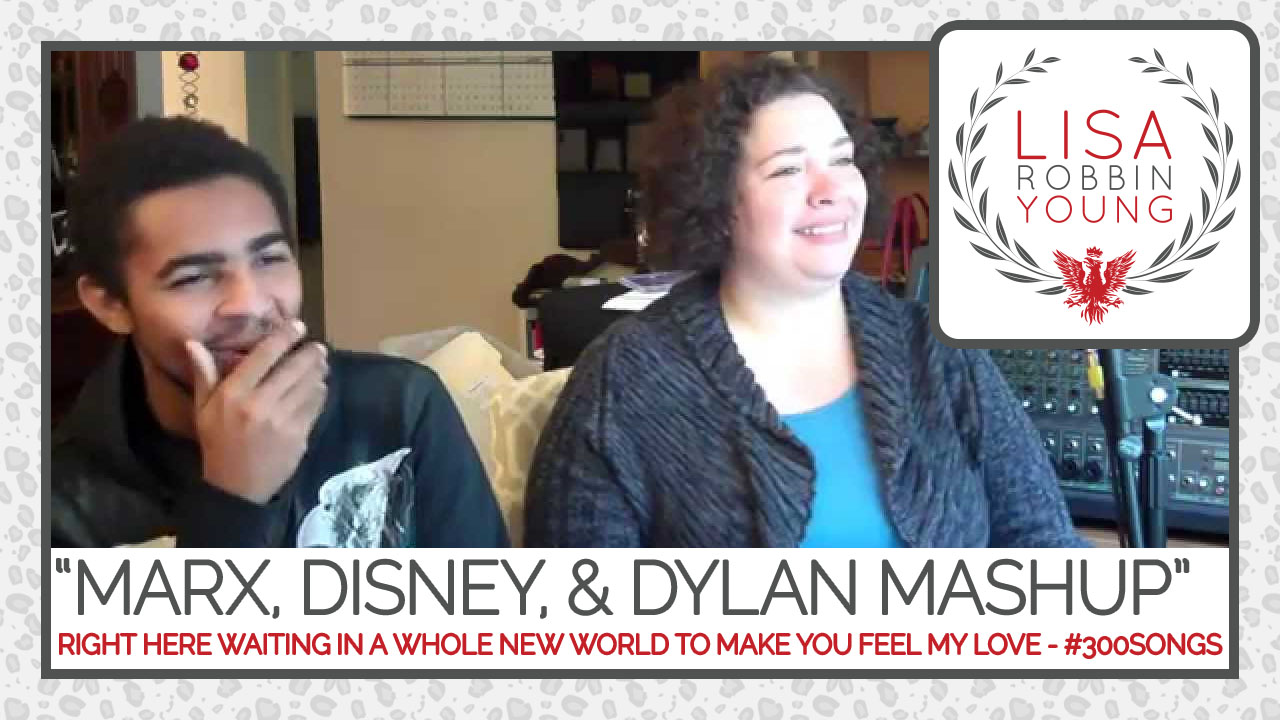 Brace yourself. You're getting a couple of "firsts" this week.
I've been working on a musical mash-up for several weeks featuring Bob Dylan's "Make You Feel My Love" and "A Whole New World" from Disney's "Aladdin" – but it was missing something. It wasn't as easy to tie the tunes together as I had hoped.
Turns out, all I needed was a little Richard Marx. His tune "Right Here Waiting" gave me a nice piece to thread through the lyrics of the other two tunes.
This is the first musical mashup I've done with 3 songs. It's also the first musical mashup I've done with another artist. Des is fast becoming a staple in my studio, and I'm so happy to have him tickling the plastic ivories for me.
It's also the first "sight reading" clip I've shared. I've posted clips from early rehearsals before, but this clip is actually the very first time Des saw my notes for the song layout – he's the only person other than me to ever see them – and you can watch him take my notes and turn it into a real song – on the first pass. I've been plunking the piano for weeks, and he gets it this good in just one try. Granted, it's a rehearsal, and it's not perfect – there's a whole extra passage he added before we roll into the Richard Marx tune (watch him cringe!), but he's so good, even his mistakes sound decent! 🙂
This is why I beat my chest so fervently about focusing on your genius work. I could spend another 6 weeks working on this piece, and it still wouldn't sound as good as it did when Des just sat down and started playing. I get to sing and see my vision come to pass, and he gets to take the heavy lifting off my shoulders – or fingers as the case my be.
I edited the video a little differently, so you could see the whole run through – no cutting away – so you could be sure it was all played in a single pass.
Subscribe to Lisa's YouTube Channel | More from the 300 Songs Project