By Amy Wright
[Editor's Note: This is day four of the Be Your Own Guru series. Amy's got a keen eye when it comes to leveraging your time. She pulls no punches today when she shows you just what you're missing out on by trying to do everything yourself.]
Maybe you're lying to yourself, following conventional wisdom that says you're "saving money" or "paying your dues" while you do everything in your business yourself.
It's all crap.
Unless you are a business owner who isn't yet producing consistent income, you should absolutely, undeniably be outsourcing your non-income producing tasks.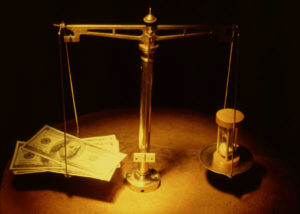 Let's pretend that you're a life coach of some sort (feel free to insert your profession here). You make roughly $100 hourly while you're coaching. Let's also pretend that, like most business owners, you have insane amounts of email, billing, scheduling, phone calls, social media and marketing that you do every week. Let's say that those administrative tasks take you about 15 hours each week, and that's only because that's all the time you have to commit to it.
Now let's say you no longer had to do that 15 hours of administrative wahoo, and could now take on more coaching clients as a result. I'm no mathematician, but I do know that:
15 x $100= $1500 weekly
Granted, it's unlikely that you'll spend the entire 15 hours coaching more, unless you're already bursting at the seams. You may spend a few hours developing new content, programs or marketing methods, or just relaxing with your family or friends…but that's the beauty of it.
Even if you spent $20 hourly on an assistant for 10-15 hours weekly, you'd still be way ahead of the game…
…and probably more sane. Your business could potentially grow leaps and bounds as a result of the new clear space in your head and you would even have potential for more help in other areas, like marketing, better customer service and actual follow up with past customers. What would that do for your bottom line?
As a business owner, you consciously made the decision to be different than your corporate friends. You wanted more freedom and more financial control over your life. So why not create an environment where that lifestyle can occur? In business, doing everything yourself is for fools. Create a better business and life by hiring help immediately.
 _________________________________________________________________________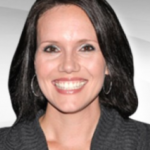 Amy Wright worked as an administrative professional for nearly 13 years in multiple industries and multiple companies so it's safe to say that she  may know a few things about being an awesome assistant. Amy was certified as an administrative professional by Rockhurst University and have trained extensively through Sam Walton Development Center during her tenure with WalMart Corporate offices in Bentonville, AR.
Amy is on a mission to help you run your business, instead of letting your business run you. She is the host of the "Entrepreneurs Only Telesummit" and her website is loaded with tools, tips, and training on working with virtual assistants to better leverage your time, energy and money. You can also connect with Amy on twitter and facebook.